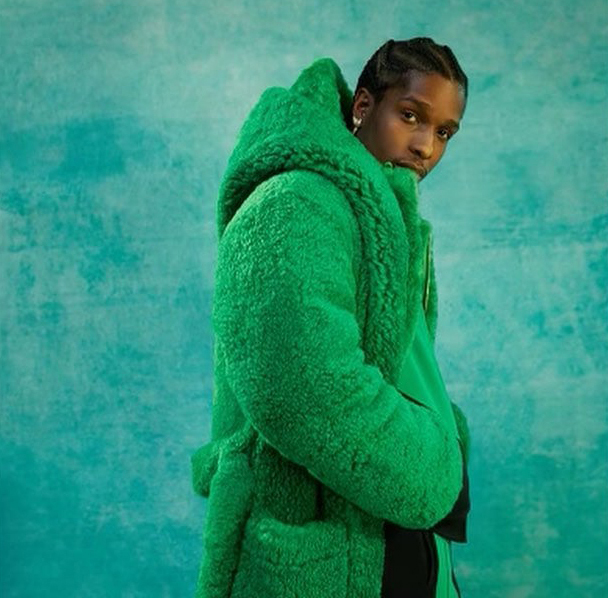 Got some bad news: summer is almost over. Cue "Summertime Blues" by Eddie Cochran. But with the season starting to wind down, nothing seems more fitting than to end it with a bang like Lyrical Lemonade's Summer Smash 3rd festival season.
The story behind Cole Bennett's Lyrical Lemonade is truly a success. From starting out as an Internet blog when he was in high school to Bennett dropping out of college to pursue his dream of videography and hip-hop. Since then the brand has grown exponentially over the last several years. Today it's a huge platform that showcases some of rap's best up-and-coming artists.
Lyrical Lemonade started out working with Chicago artists Vic Mensa and Taylor Bennett. It gradually grew from the Chicago scene to the Soundcloud rap era with artists like Lil Pump, Famous Dex and Smokepurpp. The first time I remember seeing the logo was for Lil Xan's "Betrayed." Since then Bennett has made music videos for Kanye West and Eminem.  Lyrical Lemonade will return to its Chicago roots taking over Douglas Park with some of today's best rap stars.
Over the course of the festival, each day will feature a main eventer that most casual fans will recognize. Friday night will have a performance from none other than A$AP Rocky. "Pretty Flacko" hasn't released a solo album since 2018's Testing, and his group A$AP Mob last project Cozy Tapes Vol. 2: Too Cozy was in 2017, yet fans still come out in a frenzy to see Rocky perform his classics. To this day A$AP Rocky's Live.Love.A$AP is one of the best hip-hop debut projects of any rapper in the modern era. So many great times were had when bumping that mixtape on the speakers. The following night will feature a set by Lil Baby. The Atlanta artist is one hottest rappers to come up in recent memory. Now off the success of his latest collaboration album with Lil Durk, The Voice of the Heroes, he continues to prove why he deserves the spotlight. Lastly, the honor of closing out the festival will go to Lil Uzi Vert. He's been a heavyweight over the last few years ushering in his new style of rap that demands respect few can match. Seeing any of these rappers perform would be worth the price of admission alone, but there is still a slew of artists to see beforehand. 
Looking at some of these newer rappers it will be fun to see who you can vibe with or get the party going. There are layers when it comes to the rap game. For instance, Lil Skies is a rapper whose genre breeds a type of emo-rap that many are doing. Then you got Lucki who has more of a trap profile in his music. There will also be other Lyrical Lemonade staples like Famous Dex at the show. In fact, Lucki, Famous Dex, and Warhol.SS were all at Lyrical Lemonade's first event "Summer Bash" so it's great to see them return under the new banner.
Former OddFuture member Earl Sweatshirt will be doing a set so it'll be great seeing him back on stage. Young M.A will also be in attendance performing bangers off her latest album Off The Yak. However, another rapper who definitely is going to get the crowd rowdy is none other than Waka Flocka! He may be turning out new songs but all he has to do is drop "Hard In Da Paint", and it's a wrap.
Of course, as we continue to charter unfamiliar territory in this new landscape, safety is everyone's biggest concern. Fortunately, the event organizers have posted new information regarding what fans must provide in order to attend the music festival. The following information can be found at thesummersmash.com:
"At the Summer Smash, the safety of our attendees, artists, and staff is our #1 priority. In accordance with the City of Chicago and in close cooperation with local partners, we will be requiring proof of COVD-19 vaccinations or negative COVID-19 test results to gain entry to the event.
For patrons who are unable to provide valid proof of full COVID-19 vaccination status, a negative COVID-19 test result must be obtained within 72 hours of attending the event. For patrons with 3-day passes, this means a negative test result must be confirmed on or after Tuesday, August 17. 
If you have any questions about COVID-19 vaccines or to find a vaccination location near you, please visit vaccines.gov or chicago.gov"
The event also asks guests who are sick, have a fever, have been recently exposed to COVID-19 and/or are experiencing any symptoms of COVID-19 to please stay home. They strongly recommend wearing masks, staying 6ft apart, and avoiding physical contact with others outside of your party. The rules may be hard to stick to during summer heat while fans are going crazy in a mosh pit but at least there is some protocol in place for everyone's protection. Those who are unable to follow the guidelines this year can transfer their tickets to Summer Smash 2022 by filling out this form.
With property safety measures in place we can party up correctly. Fans will see a variety of rappers ranging over the past decade. It will also be exciting to hear from multiple new artists who may become the next big thing – who doesn't love a good music discovery!