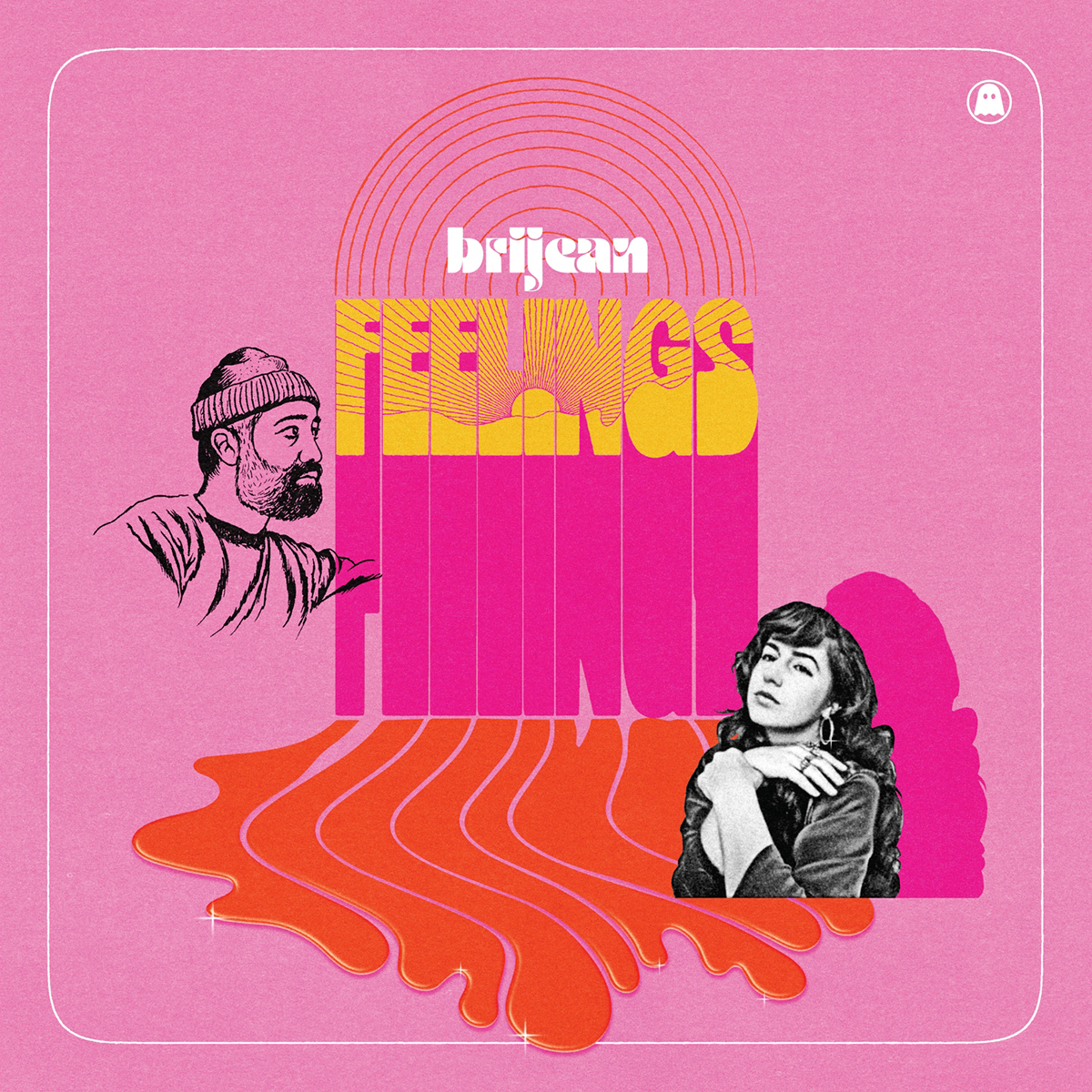 Growing up in LA's Glassell Park, Brijean Murphy was born into a family immersed in jazz, Latin, and soul music. Her father, percussionist and engineer Patrick Murphy taught Brijean her first patterns on congas she inherited from Trinidadian steel drum legend Vince Charles (of Neil Diamond). This blend helped inspire her to become an accomplished DJ and one of indie's most in-demand percussionists. In 2018, Murphy began working with producer Dough Stuart. His background in pop, jazz, hip-hop, as well as house, made him the perfect collaboration partner. After their first sessions that resulted in Walkie Talkie, the duo continued having jam sessions inviting friends such as Chaz Bear, Tony Peppers, and Hamir Atwal. "We improvised on different feels for hours," says Murphy. "Nothing quite developed at first but we had seeds. We re-opened the sessions a couple of months later (after returning from tours), and spent a month developing the songs in a little 400 square foot cottage." Now dubbed simply as Brijean, Murphy, and Stuart released their latest collaborative effort Feelings.
Brijean openings up their Feelings with the sensational track "Day Dreaming" which vibrantly kick-starts the party. Murphy's smooth-as-honey vocals melt listeners away as she sweetly sings the chorus, "Do you need what I need too? Do you feel what I feel too?" It's dance music that everyone should embrace because it works for the mind, body, and soul. Layered with groovy bass lines and lush rhythms, it is a celebration of the excitement from finding the understanding of oneself while you get to know someone, something, or someplace new. 
There's some fun in the sun to be had on "Wifi Beach." The tracks intro sequence was improvised by the group based on the concept of a lavish pool party happening in the '70s. With Atwal on drums, Stuart on bass, Peppers on keys, and Bear engineering the dance tune works well against Murphy's short burst of echoing lyrics. "I want to be/Deep in love/I want to be/Say you love me too/I want to be/Honey." Murphy explained the song as being, "Reflective moments of wants and being overwhelmed by feelings of the present. A lot of the 'love songs' I write are to my psyche, self-reflections on how to encourage tender perspectives and make more time for the sweet stuff." As she starts to whisper her lyrics, Murphy pulls listeners in then Stuart comes back to drop the beat making it lively once again. 
The good times keep rolling on the albums titled track "Feelings." It starts off with nice drums to get the mood buzzing. As the song progresses it builds a rhythmic soul layer within its soundscape. Love the breakdown as spacey delayed tones and Murphy's distorted vocals help transforms this to the next level. Only wish Brijean had taken the effects further to really have fun with the crazy sounds, but then the song might lose its purpose. If the first half of the album's faster tempo was too much, Brijean slows things down on "Ocean." It allows Murphy to showcase her vocal range. Her soothing voice drifts you away to a state of bliss as you sway your hips with the waves, side to side. The mellow instrumentation is wonderfully peaceful and calming for the soul.
The last 3 songs wrap up the album beautifully. Starting with "Chester," it's a brief interlude that takes you to a disco wonderland filled with chiming bells and reverbed vocals. It smoothly transitions into "Hey Boy" for the perfect 1-2 combo: "Hey, that feels good it must be right. When the vibe it hits so nice." This is where Brijean shines, with the fast drums and cool chords with Murphy's sensual voice alluring you. Regarding "Hey Boy," Murphy describes it as a "psychedelic guide – the exploration of finding what feels good through sorrow, anxiety, and apathy." The grand finale is "Moody." Warping bass, drums, and overlayer vocals make this song a bit funkier than the rest. Murphy continues her message of embracing new emotions with the line, "Take my time, with a walk. See a lot feel so moody. Might be moody, feeling new things."
Brijean's Feelings is a solid album for anyone looking for a modern disco club sound. Both Brijean Murphy & Doug Stuart capture the essence of soulful tune from the various genres they've incorporated into each subject they cover. The instrumentation is juking with simple yet impactful lyrics that you can help but bounce to. There are definitely a handful of tracks you should add to your dance playlist. Now excuse me while I go roller-skate with this album on repeat.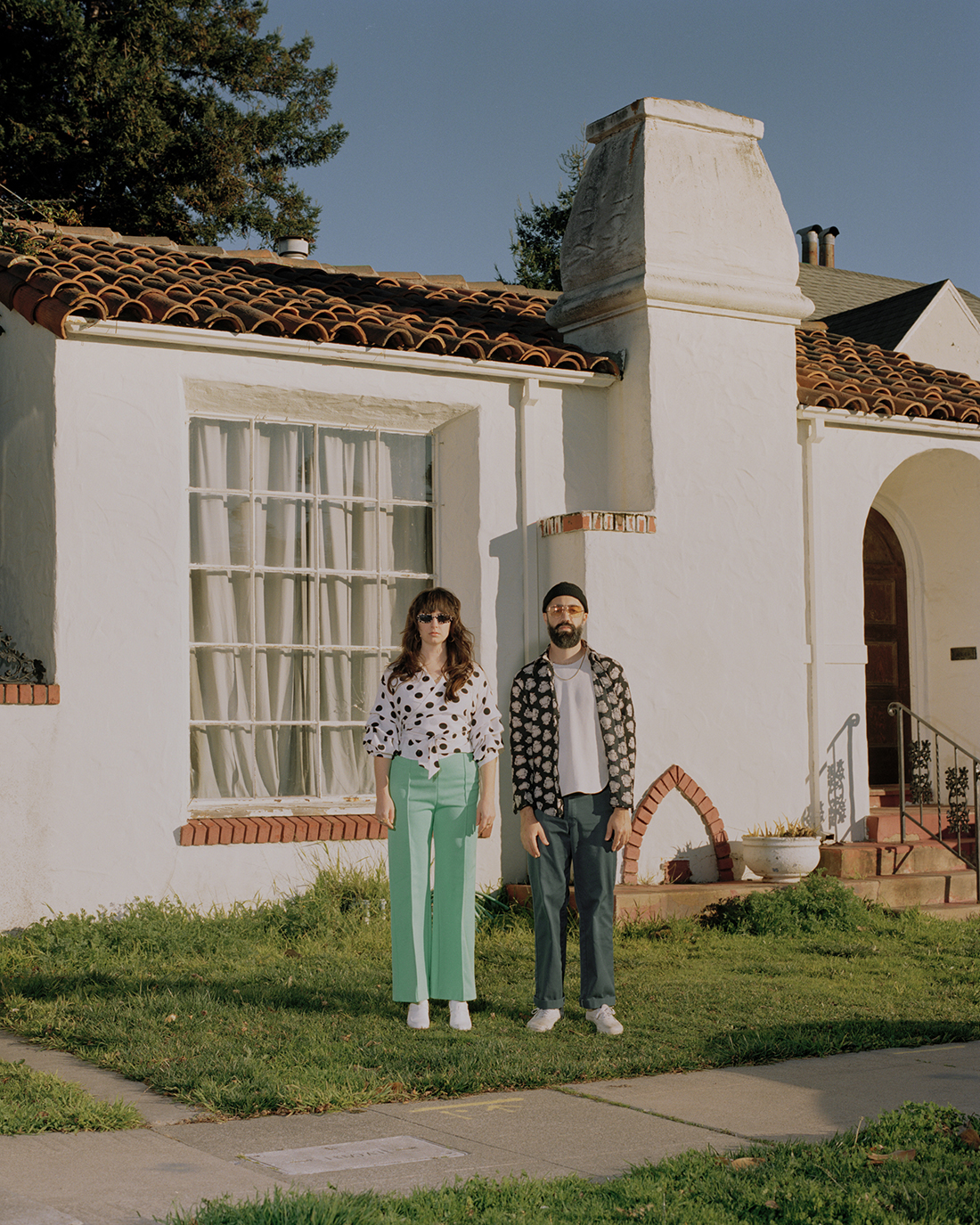 Photo Credit: Jack Bool